If you saw my post a week or so back, you'll know I came across some Sinful Colors in the Pound Shop. You don't really see them here, so for £1 I definitely thought they were worth a try.
So i picked up 5 different shades in total. 4 in one trip then I found another odd one in a seperate trip.
The five colours I found were 841 - Daddy's Girl, 288 - Tapping Nails, 836 - Serena and Chloe, 833 - Show Me The Way and 948 - Last Chance.
Now I'm not usually a purple fan. I am a big fan of oranges, browns and greens - which in my eyes are autumn colours (but I'll wear them any time!). So I left the purple until last to swatch.
So i tested Show Me The Way first. This one is a light, almost neon bright green which reminds me massively of peas - its just that shade. It is rather sheer and has fine silver micro glitter. Application was very messy - it was so thin and runny - i had to take it off and reapply much thinner a couple of times as it ran down the brush and all over my fingers. In the photos are two coats - i would've done three but it was so faffy i had had enough!
Second i tested was Tapping Nails. This is my favourite definitely. A burnt orange creme with a silver shimmer - the application was much nicer - still quite thin and drying time was aaaages, but nowhere near as gloopy as Show Me The Way, but i still managed to make a mess, It stained quite a lot as well - i had to full on assault my fingers and they still have an orange tint to them. Here is 2 coats.
I decided not to fully swatch Serena and Chloe - i love the colour - it reminds me pf Lucozade :) so i decided to compare it with Tapping Nails. On my index finger, i have Tapping Nails alone. On my ring and little finger I have Serena and Chloe alone. In the middle, i have 2 coats of Tapping Nails and one coat of S&C which is my favourite combination. i found with all three of the glittery Sinfuls that the formula had a lot of shrinkage - it just kept pulling away from the edges no matter how much I reapplied - you can see it really clearly in the comparison swatch on my ring and little finger.
Last (before the purple) I swatched Last Chance. This is an almost matte dark forest green. I have 2 coats on - i thought i wouldve needed more as the first was terribly uneven and patchy but it evened up surprisingly well. In the photos it looks almost black - i really like it - a definite 'power' work colour for me. However removal was awful! I had nail envy underneath thank goodness so no nail staining but my fingers look like my dad was the Incredible Hulk. If you like Big Bang Theory, you know where Sheldon has the hands? I did show my OH my hands and make that comment... 'Hulk Smash!' And of course 'Hulk Sad!' that i now have ridiculously green stained fingertips!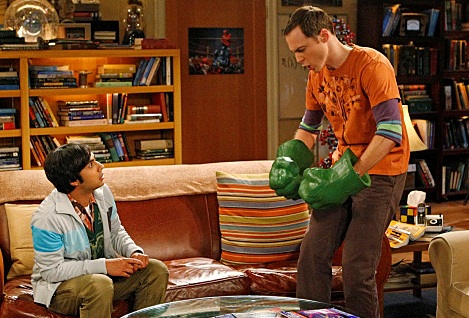 (Just had to include it!)
Last, i swatched the Purple - Daddys Girl. I bought this because of the name, as i am not a purple fan at all - it doesnt suit me all that well i dont think. This wa really sheer and patchy - in the photos are 3 coats and im still not happy with them. The shrinkage was back again with this shade too, so straight away i felt like I'd already worn them for a day, rather than a matter of minutes! Not for me this shade, not at all. Into my collection it goes ready for when I need a glittery top coat or a tiny dab for some nail art! Also, you can see in the group photo, it wasn't as full as the other bottles? Good thing I'm not a fan really or I'd be disappointed!
Have you ever bought polish just because it was cheap? Or bought it just for the name? What do you think of Sinful Colors / these Sinful Colors?