Got another edition of the Pokemon nail art challenge today!
I had a fab idea to try watercolour nails as the background for this mani - I tried following the tutorial over at Paulinas Passions, but I think I must need pure acetone as nail polish remover was just not doing the job - my polish would not go watery and even, just globby.
So you'll see my background is less than satisfactory, but I decided to not be wasteful and use it anyway!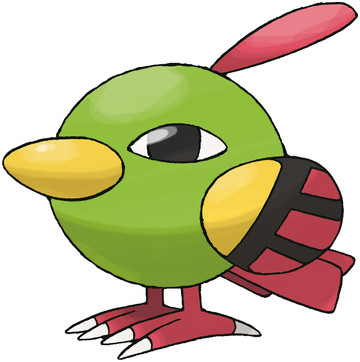 Today's pokemon I chose was Natu - I always choose Natu in the games as my flying and psychic type, especially for the league as I try and have an even balance of pokemon types, strengths and weaknesses.
So here are my little lovebird Natus. Unfortunately one of them is a bit derpy!
Again, if you're a lover of pokemon, cartoons or just fancy a bit of a challenge, feel free to join our facebook group! Everyone welcome! Its a free challenge, no time limits, so you can start when you like and post when you like - very relaxed!
No facebook? No problem - you can always share with me on my Twitter account, or feel free to email me or share links to your photos in the comments!